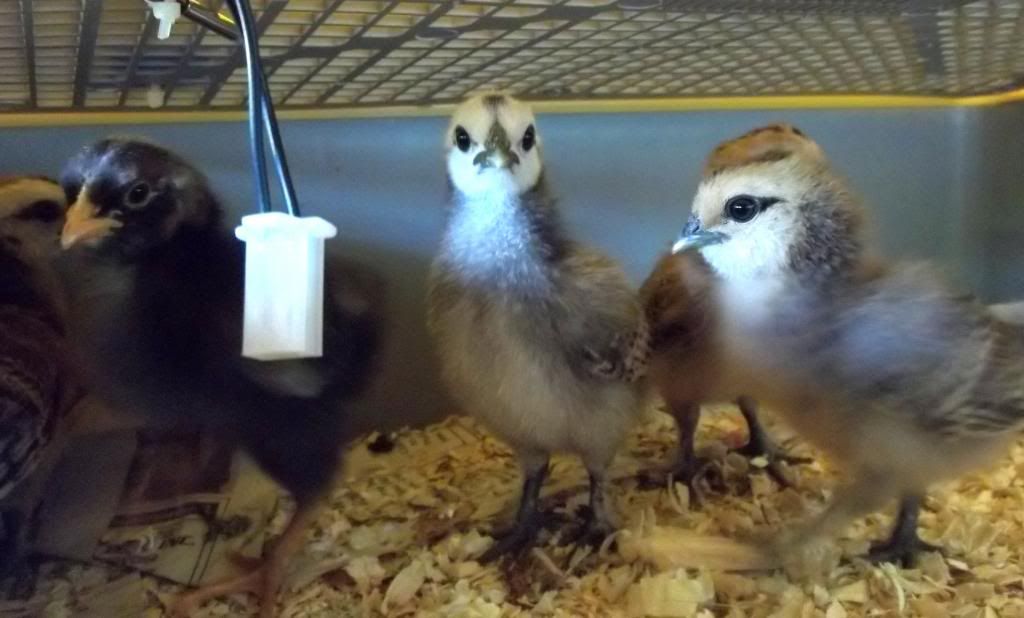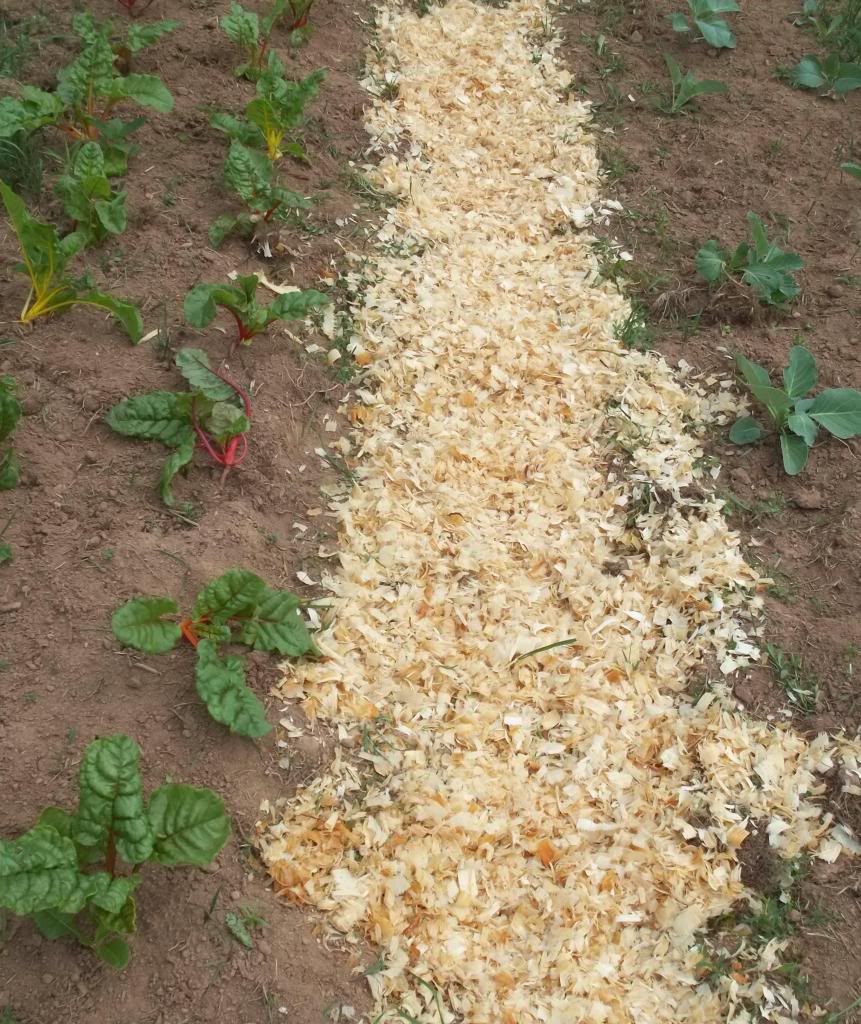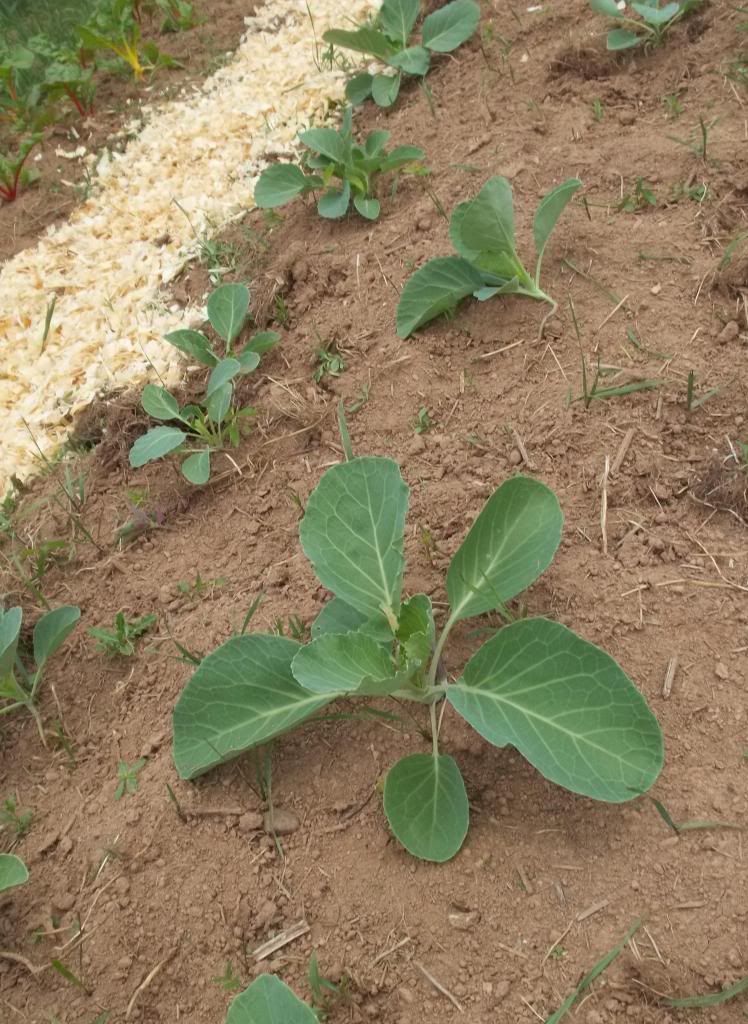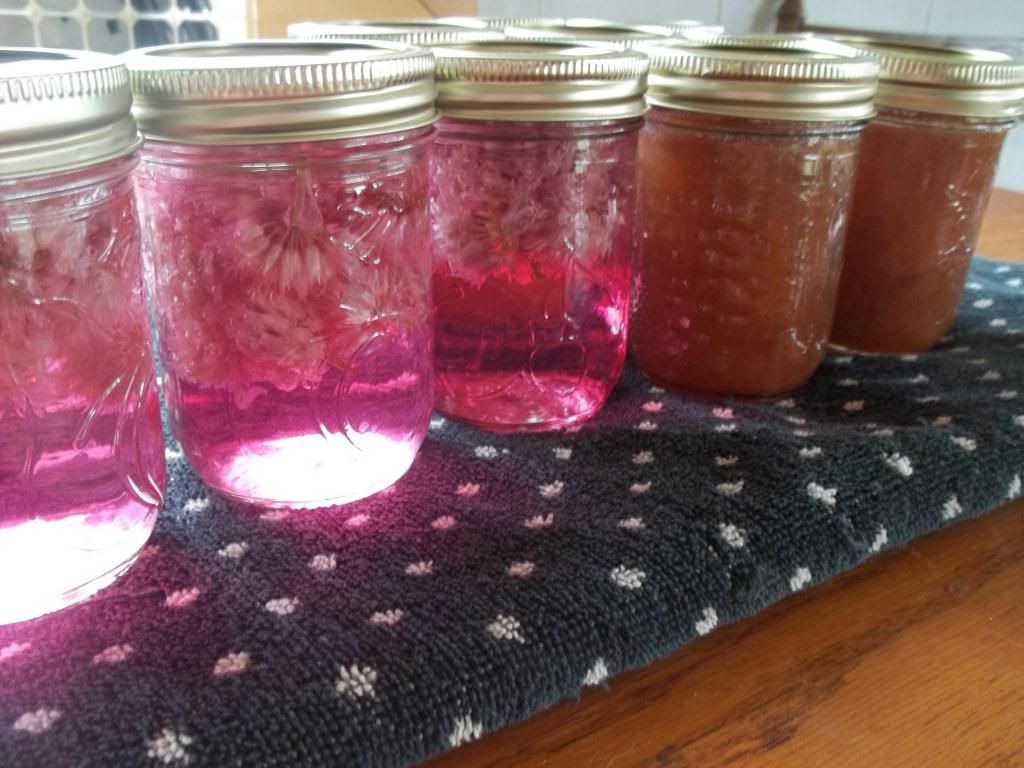 Well, Paul and the kids are off to Ontario in our new 04 GMC Envoy. Unfortunately, I couldn't find anyone to watch the critters, so I had to stay behind and hold down the fort. Its strangely quiet with no one else home...I can't remember the last time everyone was gone. I miss the kids already.
I'm taking this time to catch up on the weeding,(this being a new garden, I'll never get them out completely, but the vegetables don't mind the remaining few, so nether do I). The garden is growing beautifully, The Zucchinis are in bloom, the swiss chard is getting huge, Tomatoes have a ways to grow, but I'm dreaming about fresh tomato sandwiches. Its already almost time to plant the fall crops too. I'll be adding some winter greens, (mache and kale) and some turnips. Nothing is better for the soul than gardening. I've been doing some canning too. Made some jams, jellys, and vinegars. I love how it fills the cool evening air with the most wonderful smells. Its like condensing the summer, and putting it in a jar to enjoy when the cold weather comes.
In other news, I finally got a hatch out of my new incubator. It was my 3ird try. It seems the temperature gauge was slightly off. I think I finally have that set correctly, but there's still a problem. I got 5 chicks out of 35 eggs. At least I'm on the right track. Next, I'll try to adjust the turner, I'm not convinced that its turning them adequately.
With the homestead so quiet, I'll probably get lots of extra time to catch up on my writing too, so you all can expect to hear from me a lot in the next week.